Here are Qantas Airways latest promotions and deals. Bookmark this page and keep checking back for special sales.
Flight deals from Hong Kong
Qantas Airways is offering promotional fares to exciting destinations worldwide.
Enjoy all-in promotional fares from $4,389 to over 50 destinations worldwide including Sydney, Melbourne, Canberra, Adelaide and more.
Book your flight now.
Terms and Conditions:
Prices exclude taxes, fees and carrier charges and are based on payment at qantas.com.
Fares may not be available on all flights or days.
Some flights are operated by partner or subsidiary airlines.
Prices are not guaranteed until payment is made.
Availability is limited.
Passengers booking Premium Economy may be seated in Economy on connecting flights.
Check the fare rules for more details before booking.
Inclusions vary between flights.
All schedules subject to change, including last minute aircraft changes.
Economy Fare Deals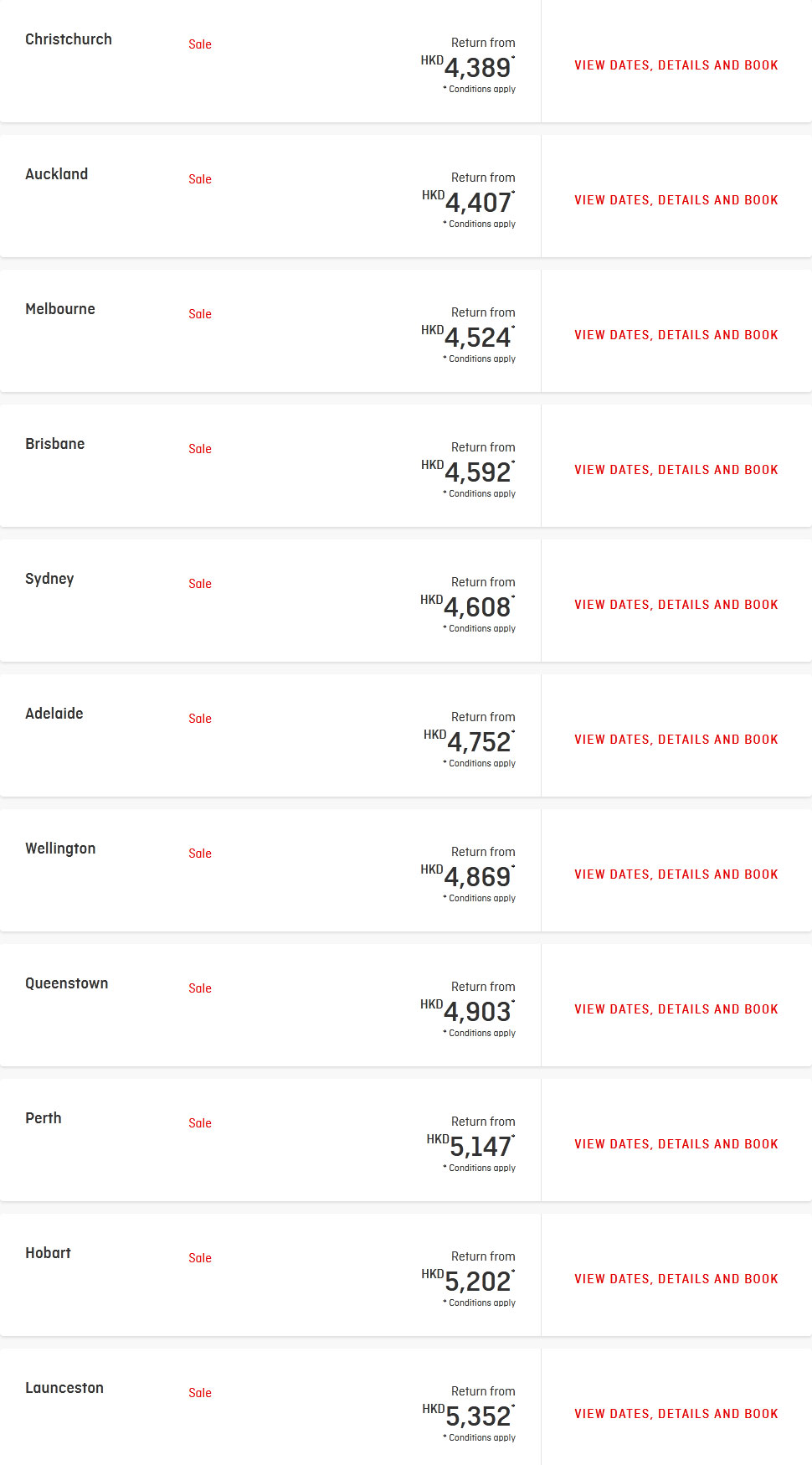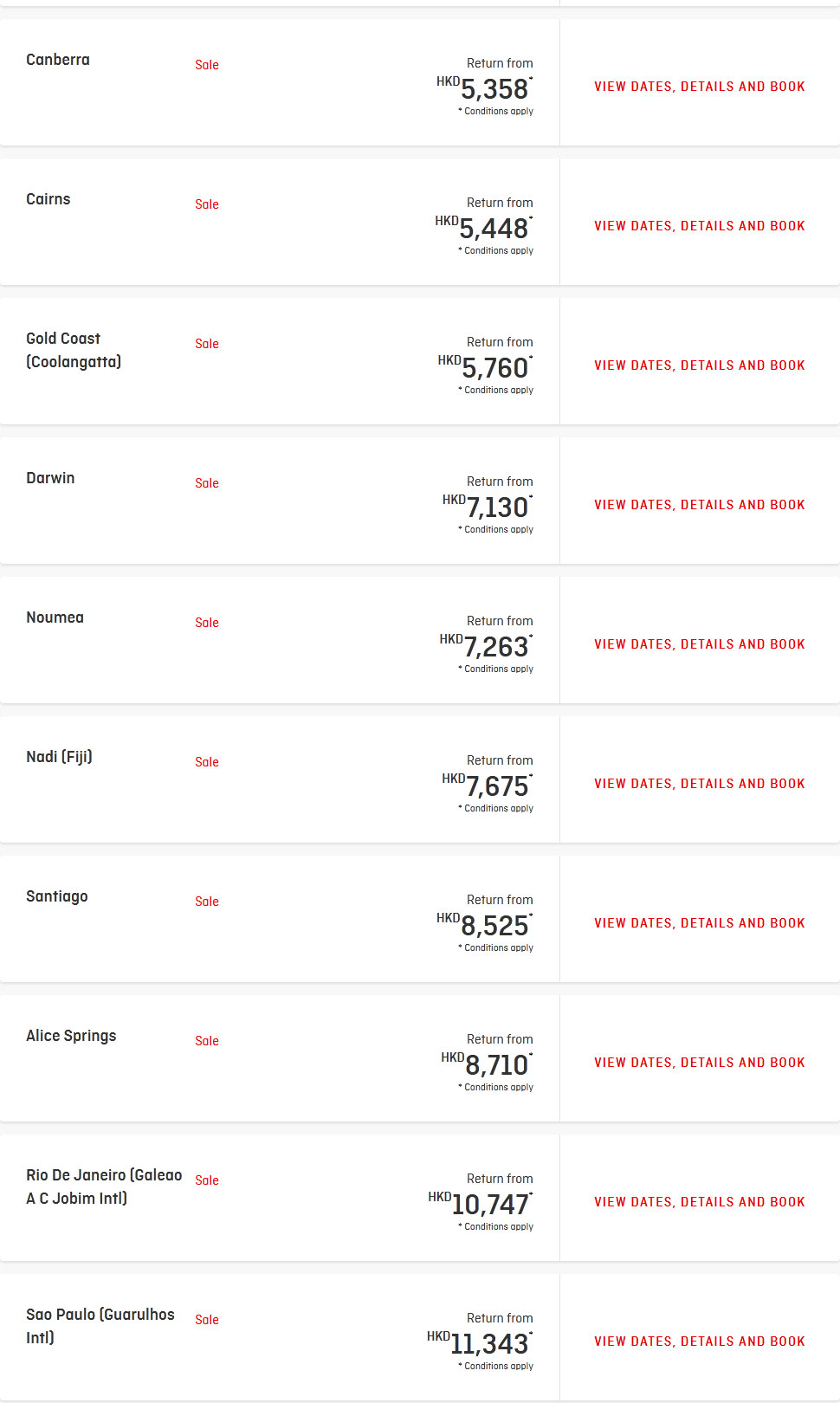 Premium Economy Fare Deals

Business Fare Deals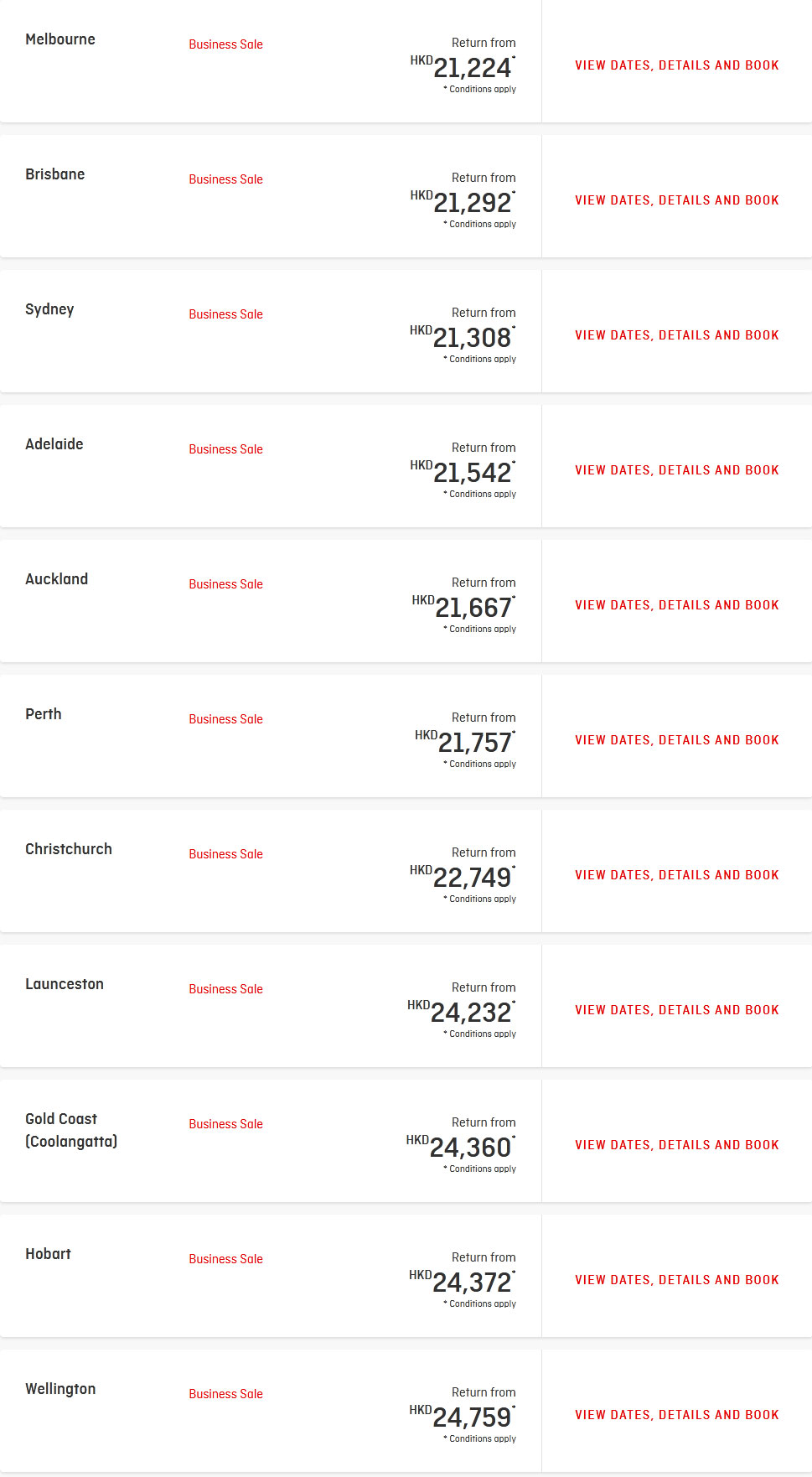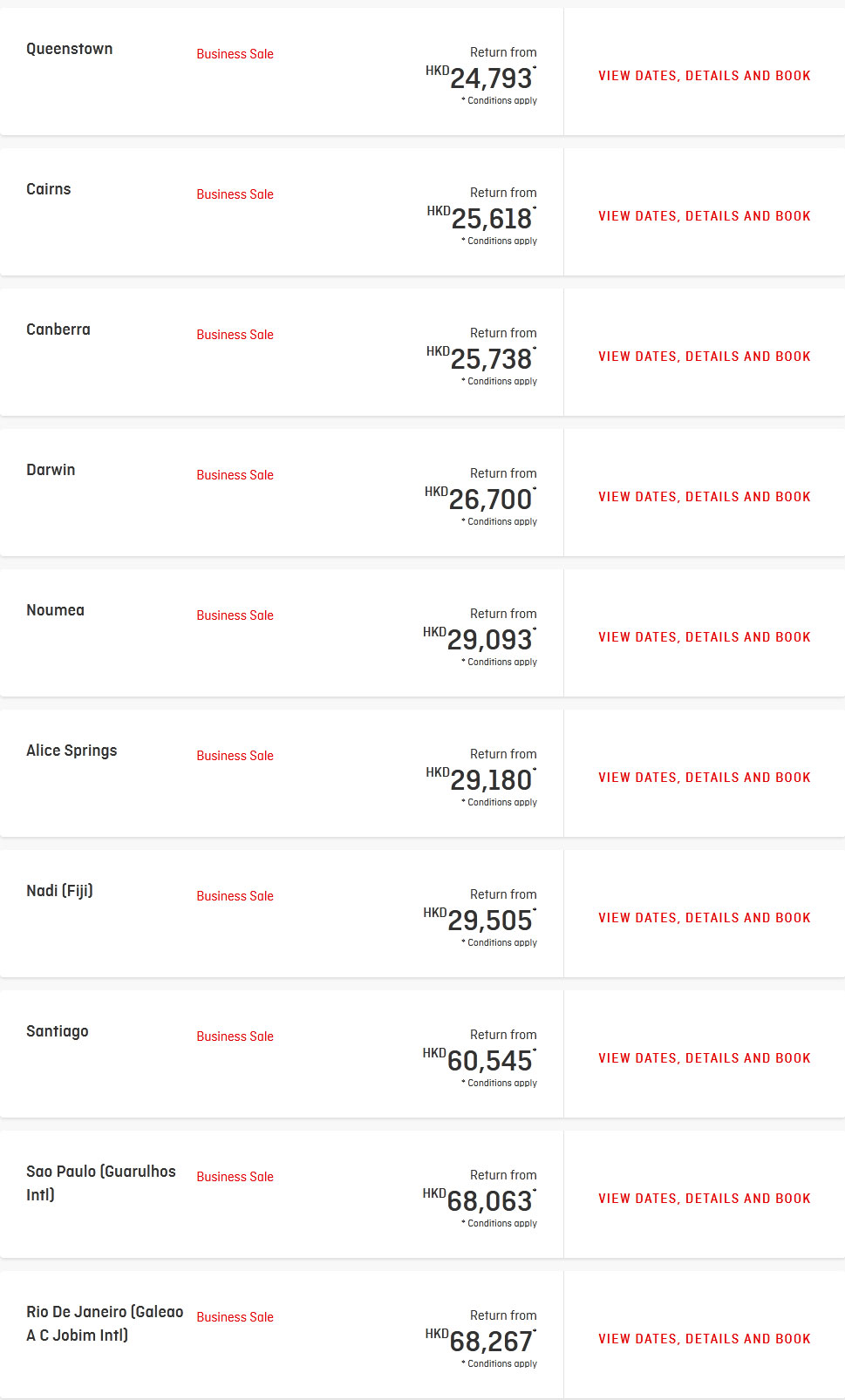 Qantas Frequent Flyer x Luxury Escapes
To earn more Qantas Frequent Flyer point, book your hotels and package tour at Luxury Escapes. For more details and to book, click here.