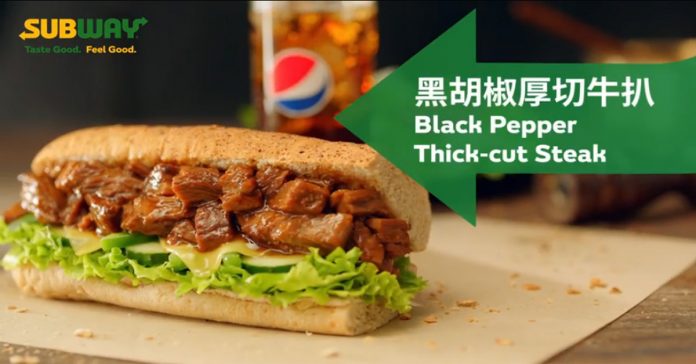 We'll be updating this article with the latest Subway Hong Kong coupons and promotions. Bookmark this page and keep checking back for special deals.
Alternatively, you may want to checkout dining deals from Popeyes, KFC, McDonald's, MOS Burger, Pizza Express, and Pizza Box!
New Black Pepper Thick-cut Steak Sub
Subway superstar Black Pepper Thick-cut steak sub has returned!
The tender and juicy thick-cut steak in tantalizing black pepper sauce is available now for a limited time only.
Come and try!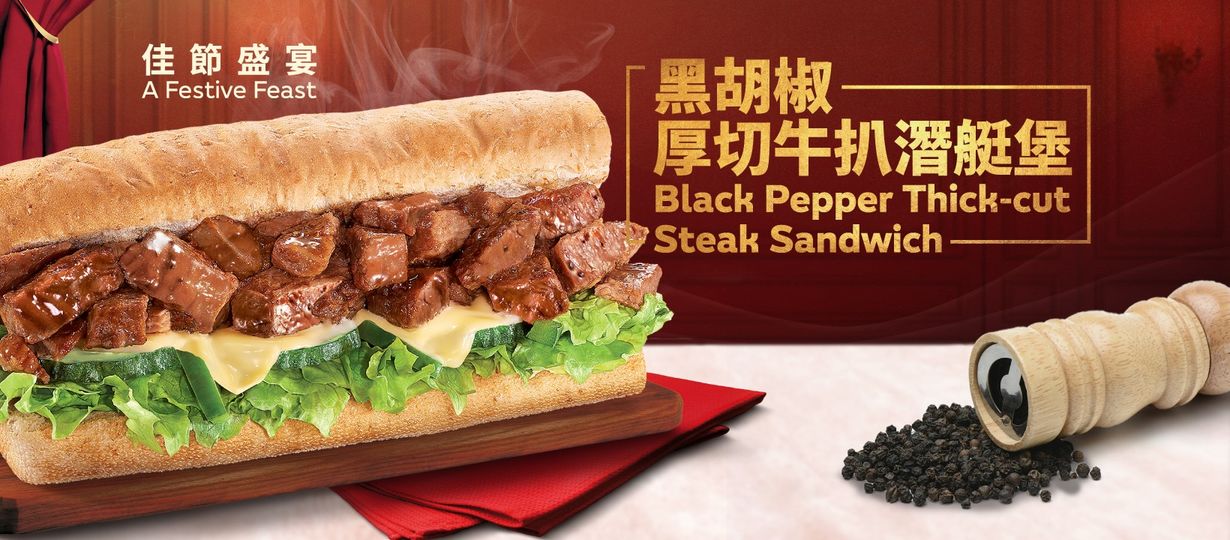 Subway New Treat: Vegan Supreme
With a healthy mixture of tasty veggies such as carrots, water chestnuts and mushrooms our new Vegan Supreme sub is sure to satisfy your taste buds.
Head into a Subway near you to try this treat without meat!