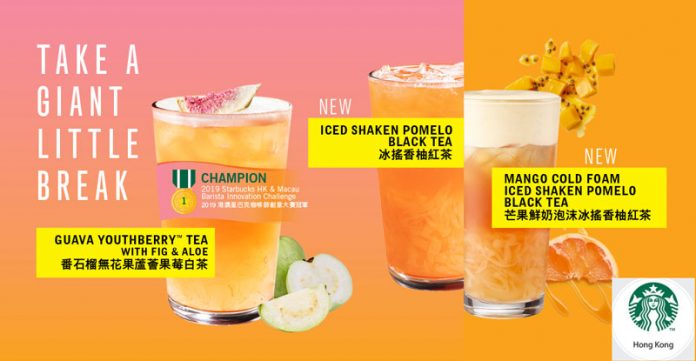 We'll be updating this article every time Starbucks Hong Kong reveals a new promotions. Stay tuned.
Below are Starbucks latest coupons & deals for Oct 2019:
Free Tall Drink Reward
From today until 13 September, Starbucks Rewards™ members enjoy an extra Free Tall Drink Reward with purchase of each box of Starbucks® Mooncake Gift Set. Free Tall Drink Reward is valid for 3 months after date of reward. Click here for more details.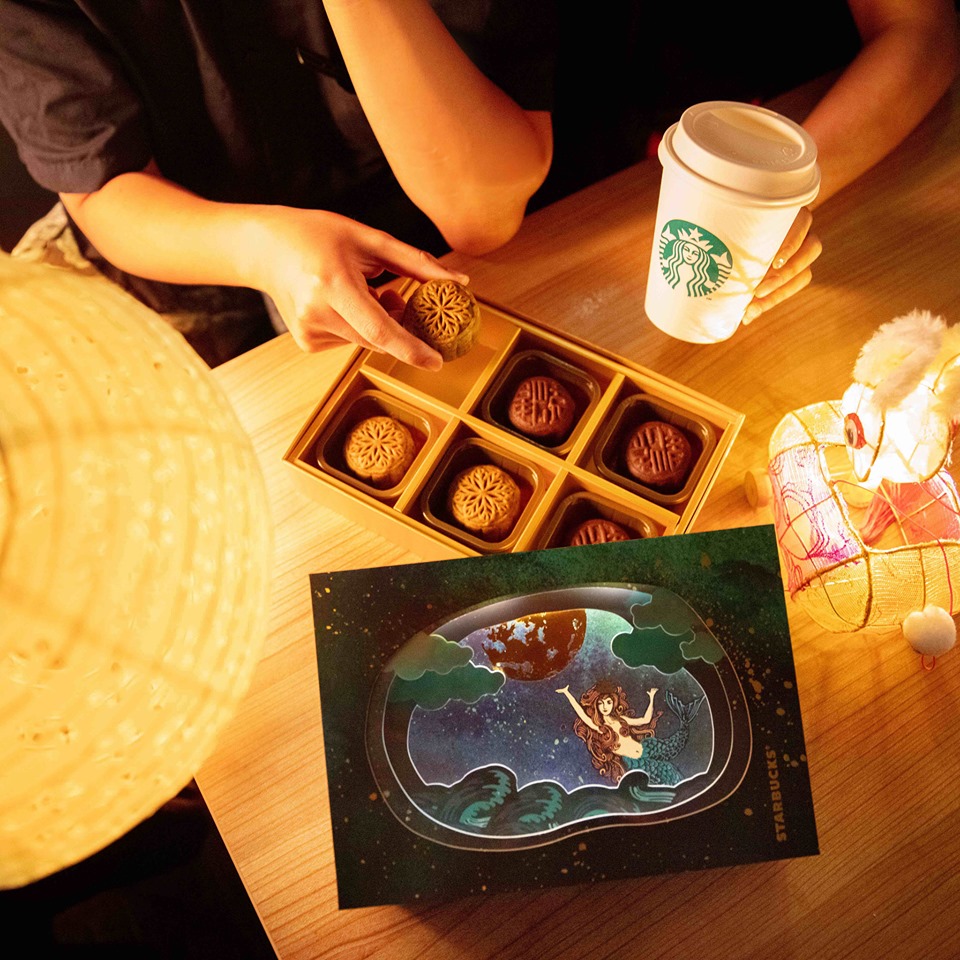 Starbucks x Hang Seng: Free upgrade offer
Starbucks deal for Hang Seng Credit Card cardholders: Enjoy FREE upgrade offer on one tall (354ml) or above sized for once upon purchase of at least HK$100 to a registered Starbucks Card. Offer ends 30 September 2019.
The Siren Collection
Follow Starbucks's siren to uncover the beauty and mystery of the ocean! The Siren Collection merchandise will be available starting 11 Sep 2019. Click here for more details.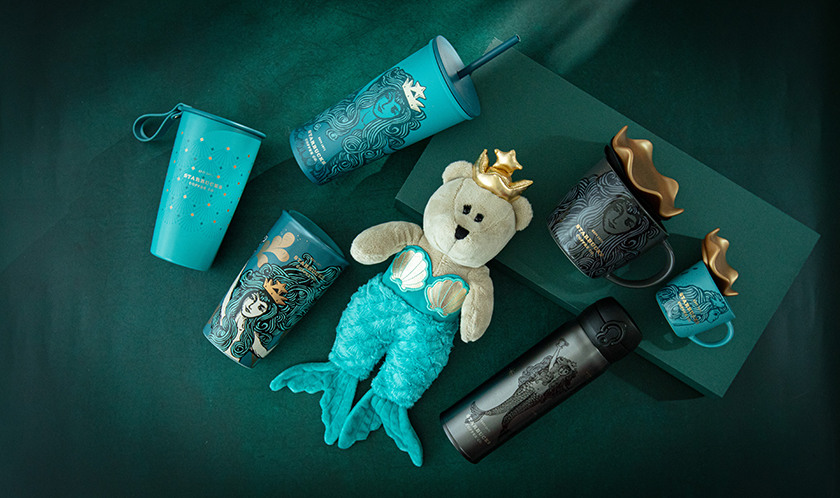 New Receipe – Coffee Sphere
Let every sip burst with coffee love! Do you like Coffee Sphere in your iced coffee or Frappuccino®?
Starting today until 10 September, enjoy Coffee Sphere on Starbucks with purchase of any grande or above-sized iced coffee beverages or Frappuccino® blended coffee.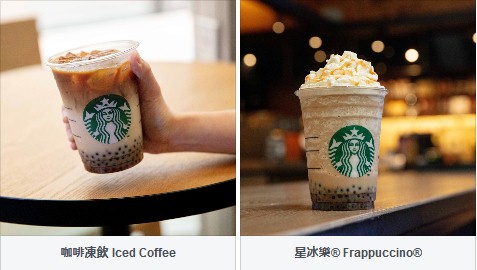 Starbucks Rewards™ members Offer
Your meeting essentials? Deliciousness to the door!
Experience Starbucks Delivery service and Starbucks Rewards™ members will earn 10 Bonus Stars on every Starbucks Delivers order. Each Starbucks Rewards™ account can collect up to 30 Bonus Stars during the promotional period. Offer ends 15 Sep 2019.
Turn your coffee run into a coffee sprint! With Starbucks® Hong Kong app, you can now order customized beverages and food to your door. Let coffee give you a boost in long meetings!
Service Hours: 8am to 9pm daily.
Coverage Area:
Hong Kong Island: Central ∙ Sheung Wan ∙ Admiralty ∙ Kennedy Town ∙ Causeway Bay ∙ Happy Valley ∙ Tin Hau ∙ Fortress Hill ∙ Taikoo ∙ Siu Sai Wan ∙ Chai Wan ∙ Pok Fu Lam ∙ Ap Lei Chau
Kowloon: Ho Man Tin ∙ Kowloon Tong ∙ Hung Hom ∙ Lam Tin ∙ Kwun Tong ∙ Kowloon Bay ∙ Nam Cheong ∙ Diamond Hill ∙ Wong Tai Sin ∙ San Po Kong ∙ Austin . Olympic ∙ Tsim Sha Tsui ∙ Mongkok ∙ Yau Ma Tei
New Territories: Tung Chung ∙ Tsing Yi ∙ Kwai Chung ∙ Tsuen Wan ∙ Tin Shui Wai ∙ Tuen Mun ∙ Yuen Long ∙ Fanling ∙ Sheung Shui ∙ Tseung Kwan O ∙ Shatin ∙ Fo Tan ∙ Ma On Shan ∙ Tai Po
*Each Starbucks store will only cover limited service area. Selected service areas may close early in accordance with store operating hours. For enquiries, please connect with our Customer Service Representatives at 2613-3488 (at your 8:00am to 9:00pm daily).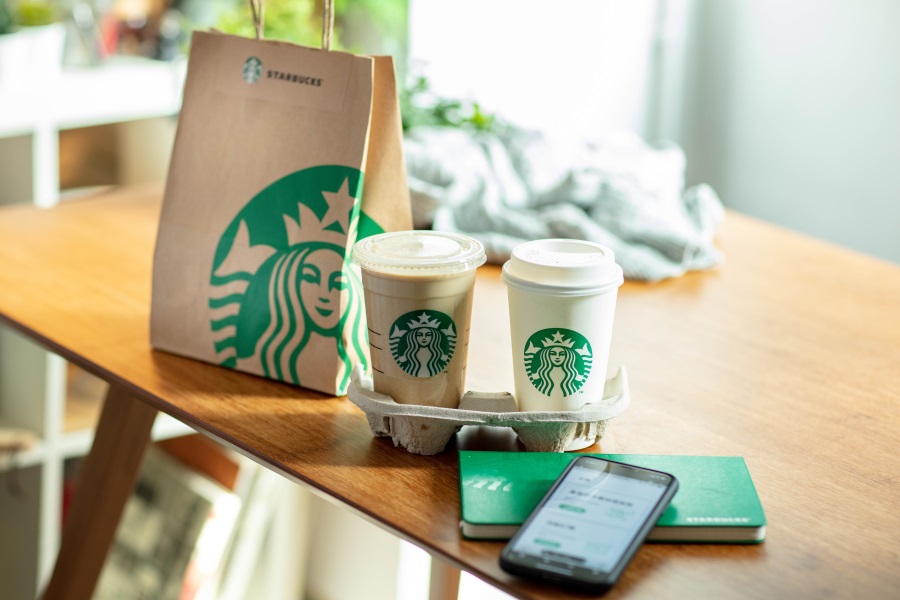 Gift upon purchase – SUMthing on the Cup
Great deals from Starbucks: Receive a "Bearista on the Cup" upon every HK$80/MOP$100 purchase of handcrafted beverages or food items after 2 pm. Total 6 styles, click here for more details.