We'll be updating this article every time Starbucks Hong Kong reveals a new promotions. Stay tuned.
HALF PRICE on Tall-sized or above
To celebrate Starbucks Hong Kong 20th Anniversary, Starbucks is offering you 50% OFF promotion on selected drinks!
Purchase every 20th Anniversary food item and enjoy Tall-sized or above handcrafted beverage at HALF PRICE. Valid after 3pm everyday!
Check out the new 20th Anniversary food items below:


Fresh Pineapple Custard Bun
Inspired by the Hong Kong bakery classic, Starbucks reinvents the pineapple bun with a twist – using real pineapple! The soft, fluffy bun is baked until a golden, crackle crust that resembles pineapple is formed, and sprinkled with roasted almond slices for added crunch. The surprise comes when a bite into the center unveils the juicy pineapple chunks and smooth custard filling.


HK-Style Curry Chicken Lattice Puff
An enticing aromatic Hong Kong-style curry chicken in a flakey, buttery puff, and sprinkled with flavorful white sesame seeds on top for a finishing touch, the spice notes and delectable crunch of the lattice puff pastry makes the HK-Style Curry Lattice Puff the perfect mid-afternoon snack.


BBQ Pork Pocket
Marrying Cantonese roast pork with a pillowy, peppery bread pocket, the smokey barbecue pork delicacy is a delightful spin on the Starbucks classic Mushroom and Cheese Pocket.

Hazelnut Coffee Roll
Baked using egg white with dark chocolate chips folded in, the light texture of the fluffy cake roll delectably contrasts its bittersweet after-taste. We've filled the nostalgic treat with custard paste made with hazelnut sauce and Starbucks coffee beans for a moist and indulging finish. This one is for the Hazelnut Latte fans!

Terms & Conditions:
This discount is only applicable to selected food, handcrafted beverage and selected stores only.
Not applicable to beverages from Starbucks Reserve™ Coffee Experience Bar, Teavana Bar and Mixology Bar.
Not applicable to bottled and canned beverages.
Cannot be used in conjunction with any other offers and Starbucks Rewards™.
Available while stocks last.
Coffee Concepts (HK) Ltd. reserves the right of final decision in case of any dispute.
New Exclusive Handcrafted Food
Amidst all the hustle and bustle, taking a moment to recharge with a hearty meal every day!
Starbucks Hong Kong Flagship Store at Lee Garden Three introduces an exclusive range of handcrafted food options including Roasted Tomato & Asparagus Farfalle, Slow Cooked Chicken Penne and Caramel Apple Pancake* for a blissful break.
*Roasted Tomato & Asparagus Farfalle and Slow Cooked Chicken Penne available from 11 am every day; Caramel Apple Pancake available from 2 pm every day.
*Roasted Tomato & Asparagus Farfalle and Slow Cooked Chicken Penne available for delivery on foodpanda and UberEats.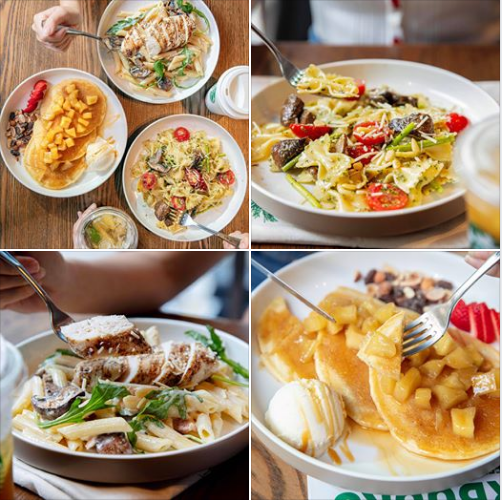 $30 OFF via foodpanda
Starbucks is always ready to deliver you the all-time favorites.
From 9th May to 9th June, order through foodpanda with the promotion code STARBUCKS30Code is copied to enjoy a $30 off on any order of $100 or above (excluding delivery fee).
Promo code is in limited quantity and on first come first-served basis. T&Cs apply.
Order via foodpanda or 星星送Starbucks Delivers!
$25 OFF via Uber Eats
Get your favorite Starbucks drink delivers to your doorstep and enjoy $25 OFF min. $100 spent via Uber Eats.
This promotion is valid for a limited time only! Don't miss out!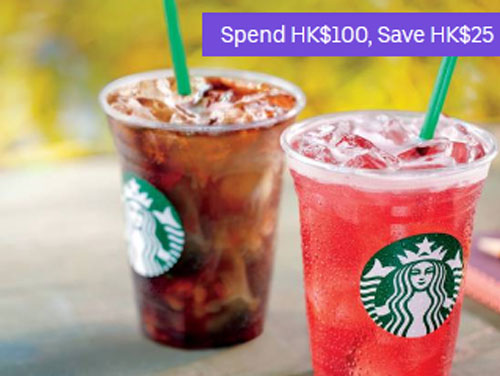 Starbucks Hong Kong Online Store Promo: 30% OFF
Explore the surprises and enjoy your favorite products to be delivered with easy online shopping!
Starbucks Hong Kong launches the new online store and welcome you with exclusive new products and flash promotions. Terms and conditions apply.
Enjoy Free Delivery for orders over $280.
Get a tall handcrafted beverage coupon upon purchase of every mug or tumbler.
Take 30% off any Sakura Series merchandise.
Save up to 20% on merchandise set.
Grab 25% off any Starbucks Umbrella.
Visit the store now: https://onlinestore.starbucks.com.hk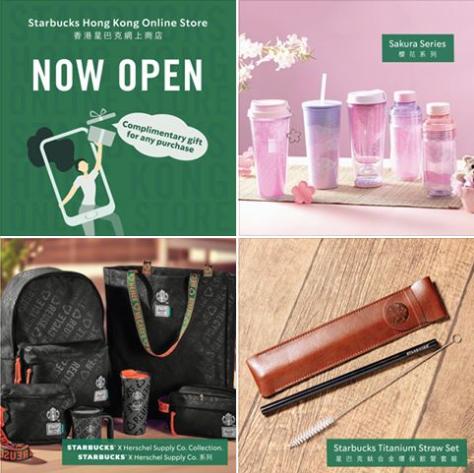 Breakfast Combo from $29
Appetizing breakfast* to give you an energy boost!
*Enjoy the hearty sandwich with a cup of coffee or tea with special combo discount until 11 am daily.
Egg Mayo and Tomato Brioche Sandwich: $29 or above
Ham and Cheese Brioche Sandwich:$29 or above
Rosemary Chicken and Cheese Brioche Sandwich:$32 or above
*Order at foodpanda: foodpanda/Starbucks!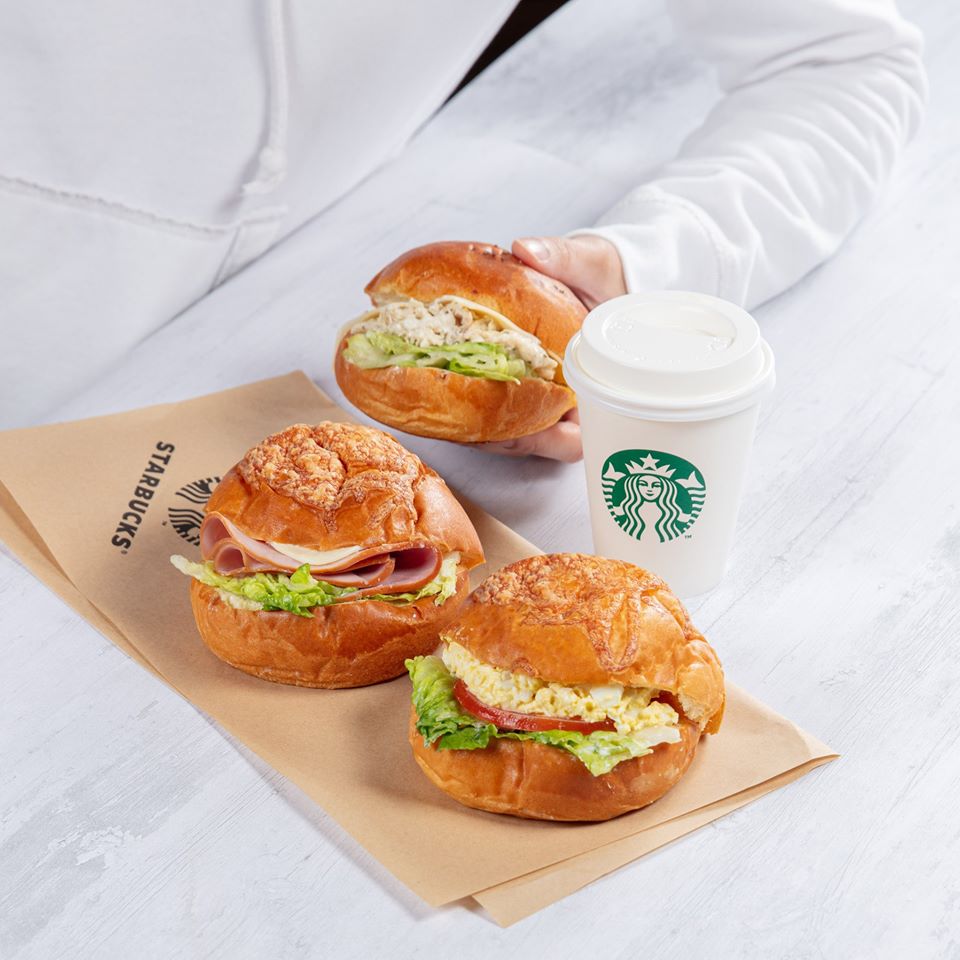 Buy One Share One reward + Bonus Stars
If you're an avid Starbucks collector, don't miss out on the limited-edition 20th Anniversary Starbucks Card. More members-only rewards and benefits are also ready for you!
From now until 2nd June, enjoy Buy One Share One reward for any purchase of the physical 20th Anniversary Starbucks Card and addition to the Starbucks Rewards™ account.
From now until 9th June, register Starbucks Rewards™ as a new member with 20th Anniversary Starbucks Card to earn 20 Bonus Stars.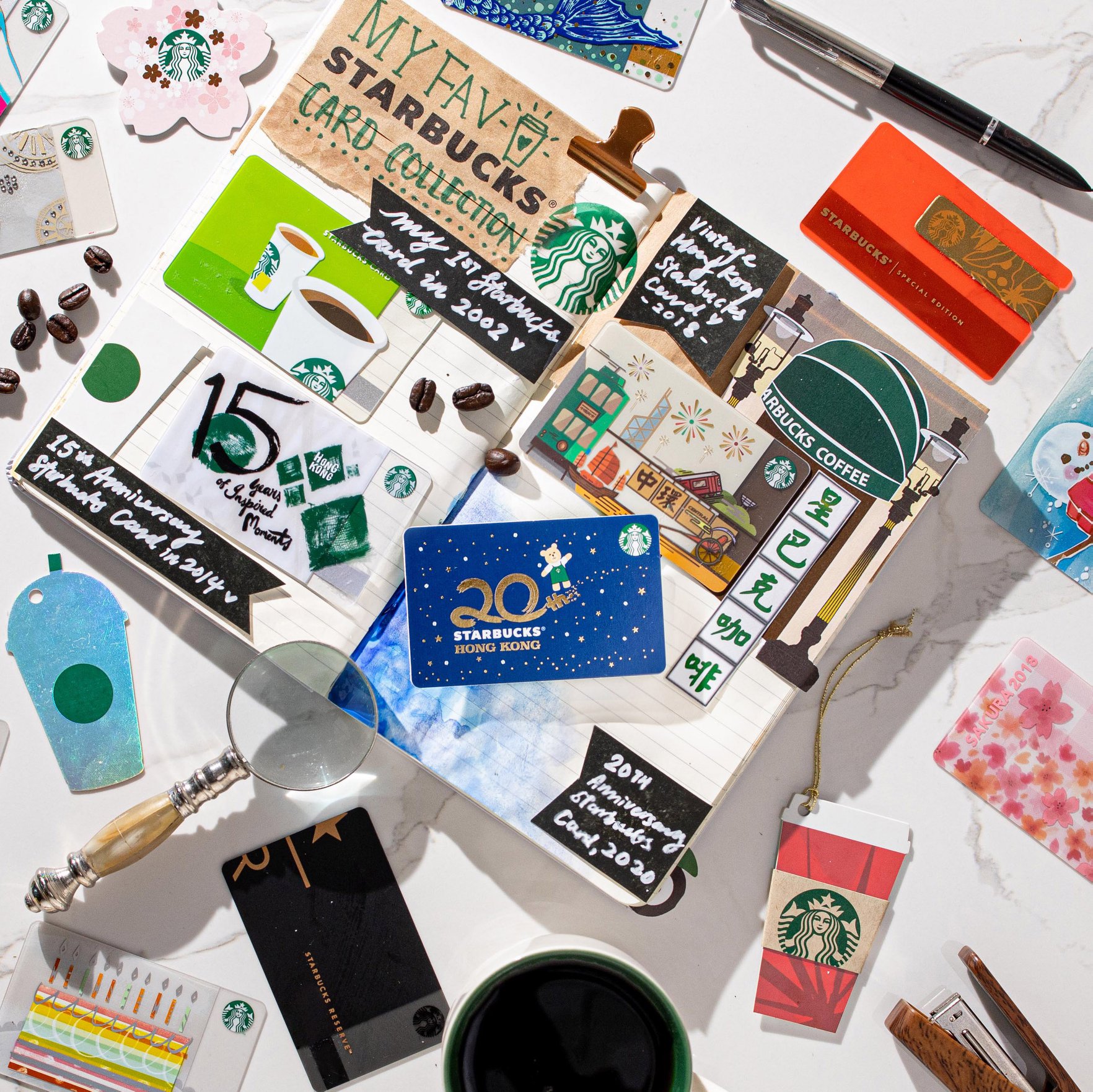 20th Anniversary Collection
Starbucks Hong Kong is turning 20 and let's flip through the journal filled with 20 years collective memories and create more delightful moments together!
A limited edition 20th Anniversary Collection* featuring Starbucks Bearista is ready to become a new member of your Starbucks Collection.
Stay tuned for more surprises!
*Available in all stores on 13 May.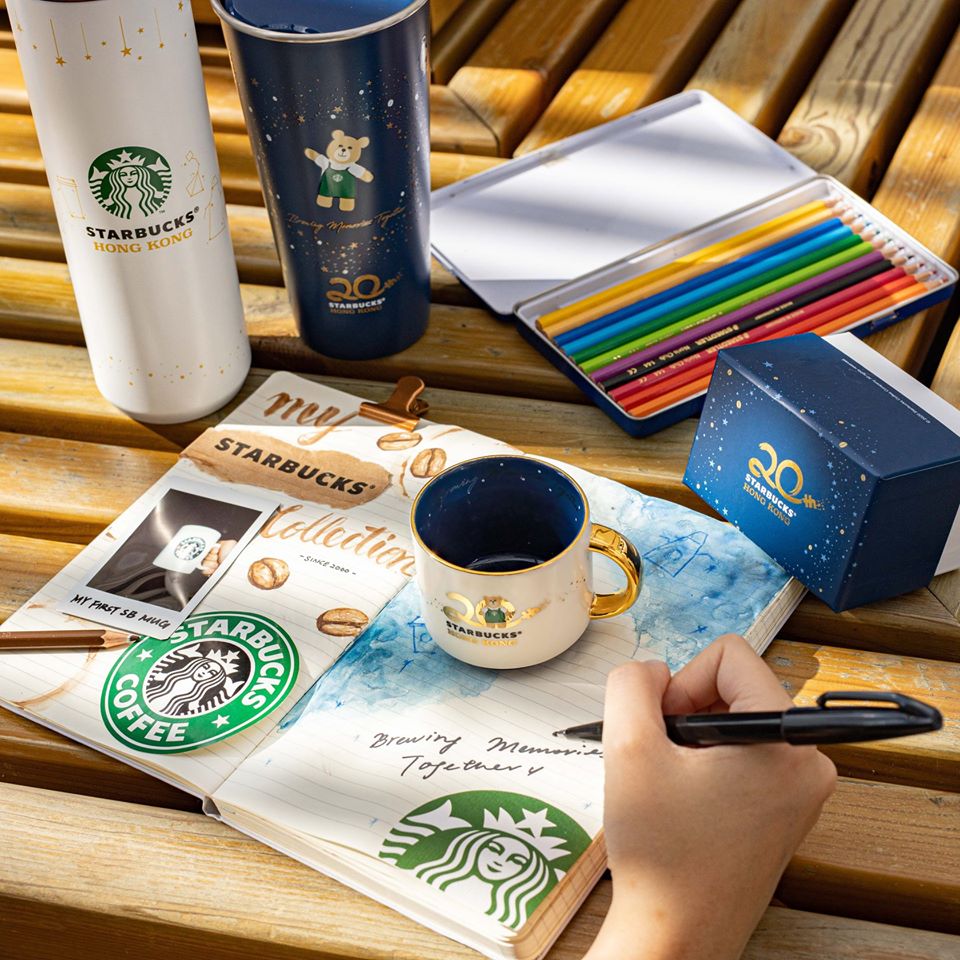 Starbucks Special Menu
An extraordinary fusion of coffee and tea during your mid-day break!
Order Sangria Hibiscus ColdBrew via Starbucks Delivers, Deliveroo and foodpanda.