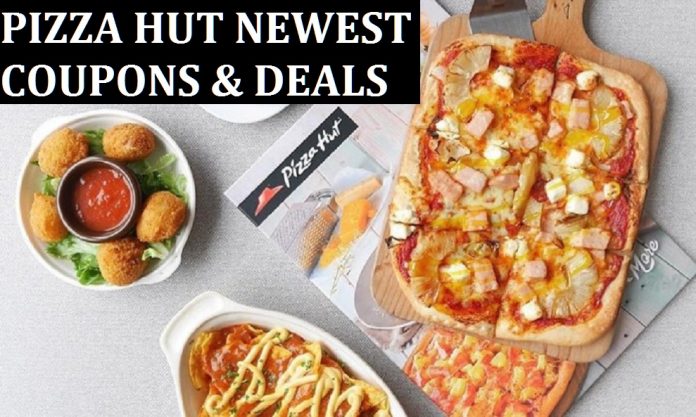 We'll be updating this article with the latest Pizza Hut Hong Kong coupons and promotions. Bookmark this page and keep checking back for special offers.
Alternatively, you may want to checkout dining deals from Popeyes, KFC, McDonald's, MOS Burger, Pizza Express, and Pizza Box!
Below are Pizza Hut coupon codes and deals:
2 FREE Pepsi
Receive 2 Free Pepsi for online game upon any purchase of Roulette Cheesy Bites a la carte pizza or set/combo. T&Cs apply.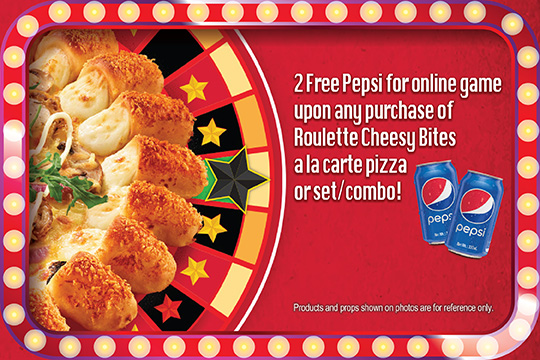 Pizza Hut Value Deal
Sharing meal with your friend with Pizza Hut value deal for $148, including regular Hawaiian Paradise Stuffed Crust Pizza + Portuguese Chicken Spaghetti/ Portuguese Chicken Rice. The deal is valid from Monday to Thursday. Click here to place your order.

Hot New Combo
Pizza Hut is releasing new combo from only $240. Call your friends and get the party started!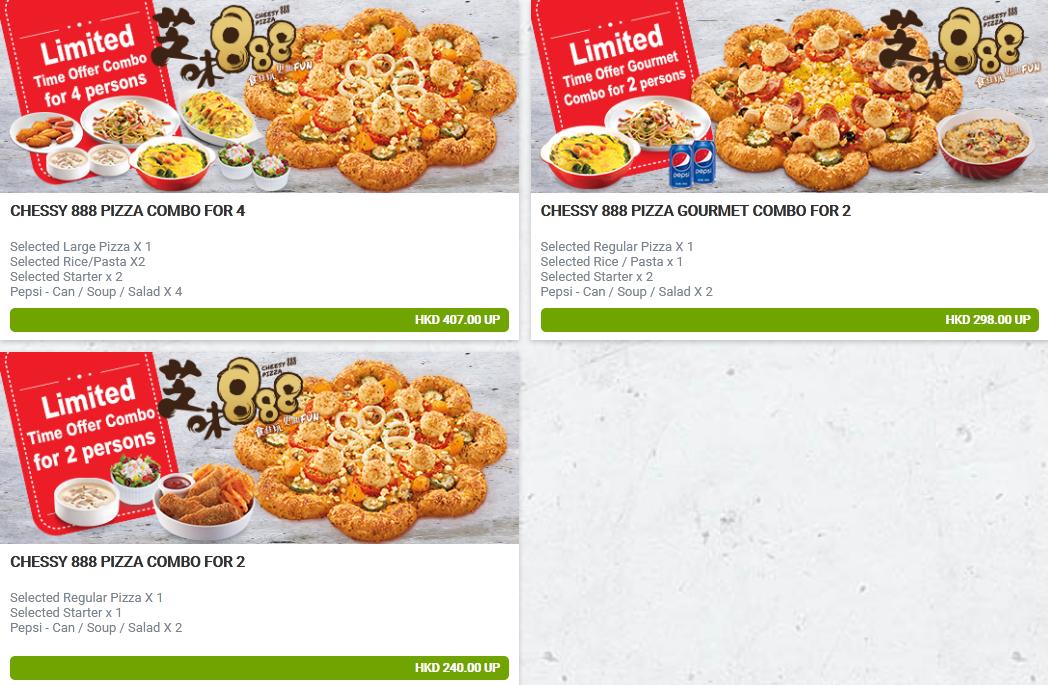 Other Exclusive Offers
Limited time offer combo for 2 from $235 and for 4 person at $399. Order now.

Sharing 1+1 Deals at $148 from Monday to Thursday (except 22 April, 1, 13 May and public holidays).


Enjoy Pizza Hut's new treat – Baked Pork Knuckle Rice with Cheese for only $10. Limited time offer.
Hang Seng Credit Card Members Offer: 10% OFF
Hang Seng credit card members can get 10% saving for any purchase of a-la-carte items as well as selected combo for dine-in and takeaway. Promo is valid until 31 December 2020 (T&Cs apply). Get the offer now!

Hang Seng Credit Card Exclusive Combo

From now until 12 August 2020, Hang Seng Credit Card cardholders can enjoy the exclusive Roulette Cheesy Bites combo for 4. The combo includes 1 Large Pizza + 2 Pastas + 2 Starters + 4 Pepsi/Soup/Salad + 2 FREE Pepsi. The price is only $367 now. T&Cs apply.