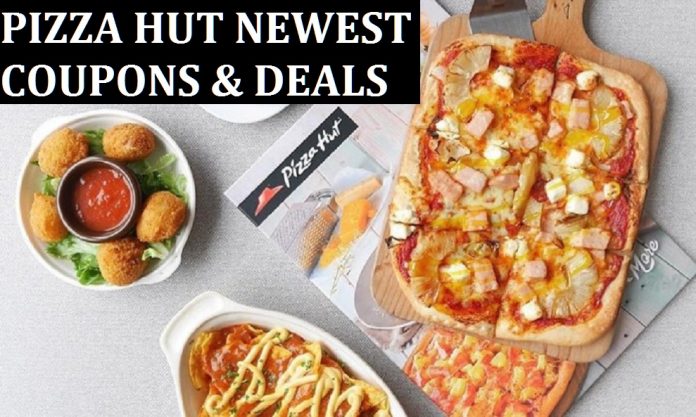 We'll be updating this article with the latest Pizza Hut Hong Kong coupons and promotions. Bookmark this page and keep checking back for special offers.
Alternatively, you may want to checkout dining deals from Popeyes, KFC, McDonald's, MOS Burger, Pizza Express, and Pizza Box!
Below are Pizza Hut coupon codes and deals for Apr 2020:
Pizza For $1
Pizza Hut is offering pizza for only $1 when you purchase at least $150 for dine-in/ takeaway or $200 for delivery orders. Limited time offer only. Don't miss out. Click here to place your order. T&Cs apply.
使用條款及細則:
•不適用於活@KCC及峻巒分店
• 可選鬆厚批或薄脆批,改選芝心批每個+$19/芝脆批每個+$23/扭扭批每個+$27
•不適用於盤裝派對美食、生日派對、兒童開心之旅、Pizza 體驗派對、Wow Wed狂熱星期三、分享1+1及購買現金券
•堂食需收加一服務費
•不可與其他優惠同用,包括Pizza Card/ 長者卡/ 員工証 / 金會員9折優惠
•會員可透過此優惠賺取會員積分
•食物圖片只供參考
•香港必勝客保留最終決定權
•優惠不適用於4月4日及4月10日至13日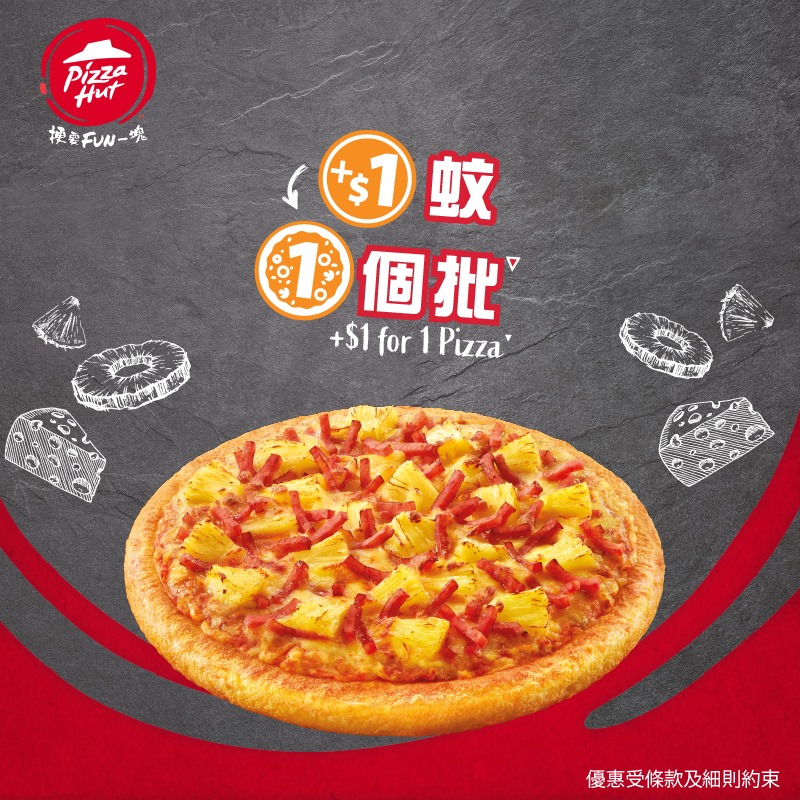 Pizza Hut Value Deal
Sharing meal with your friend with Pizza Hut value deal for $148, including regular Hawaiian Paradise Stuffed Crust Pizza + Portuguese Chicken Spaghetti/ Portuguese Chicken Rice. The deal is valid from Monday to Thursday. Click here to place your order.

Hot New Combo
Pizza Hut is releasing new combo from only $240. Call your friends and get the party started!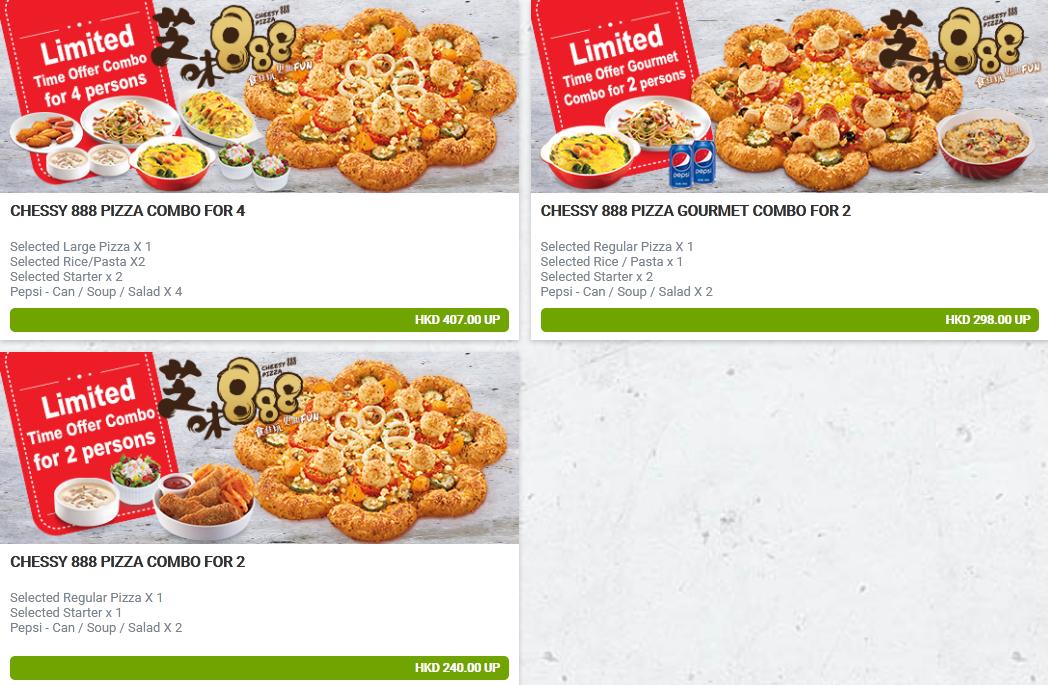 Other Exclusive Offers
Limited time offer combo for 2 from HK$235 and for 4 person at $399. Order now.
Sharing 1+1 Deals at HK$ 148 from Monday to Thursday (except 22 Apr, 1, 13 May and public holidays).

Enjoy Pizza Hut's new treat – Deep-fried Chicken Drumette for only $30. Limited time offer.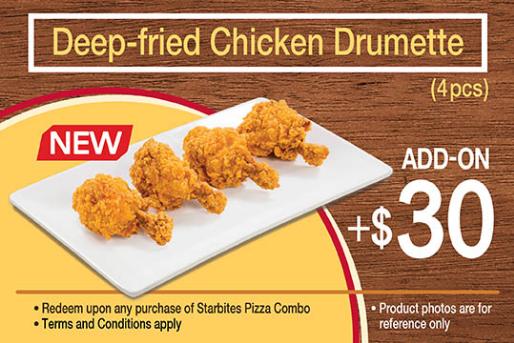 Hang Seng Credit Card Members Offer: 10% OFF
Hang Seng credit card members can get 10% saving for any purchase of a-la-carte items as well as selected combo for dine-in and takeaway. Promo is valid until 31 Dec 2020 (T&Cs apply). Get the offer now!

From now until 30 Apr 2020, Hang Seng enJoy Card members can get up to 15% rebate on orders over $500. Offer is valid on every Fridays. Check it out.