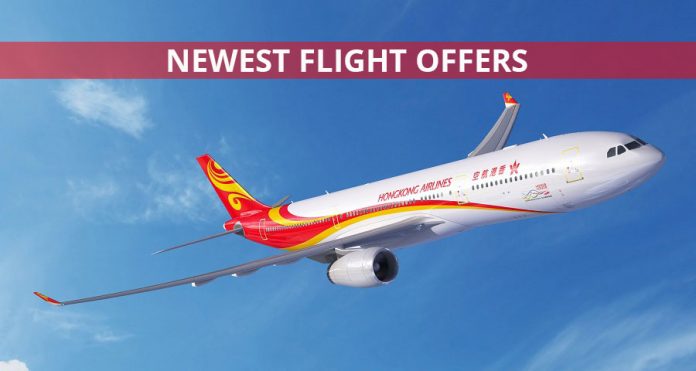 We'll be updating this article with the latest Hong Kong Airlines promotions and deals. Bookmark this page and keep checking back for special offers.
Below are Hong Kong Airlines latest promos & flight deals for Jan 2020:
13th Anniversary Sale
Hong Kong Airlines is running 13th Anniversary Sale with fares from $1,090 all-in return. Limited time offer and limited seats are available, not to be missed!
Sale period: From now to 6 Dec 2019.
For booking and full terms & conditions, please click on the respective fare below.
Destination
"Basic" economy fare
All-inclusive fare*
(0kg checked baggage)
Economy Class
All-inclusive fare*
(30kg checked baggage)
More Deals
Tokyo (Narita)
From HKD1,690
From HKD1,990
Book now
Osaka
From HKD1,570
From HKD1,870
Book now
Okayama
From HKD1,605
From HKD1,905
Book now
Yonago
From HKD1,605
From HKD1,905
Book now
Kagoshima
From HKD1,335
From HKD1,635
Book now
Maldives (Malé)
-
From HKD3,095
Book now
Denpasar
-
From HKD2,160
Book now
Taipei
-
From HKD1,090
Book now
Seoul (Incheon)
-
From HKD1,505
Book now