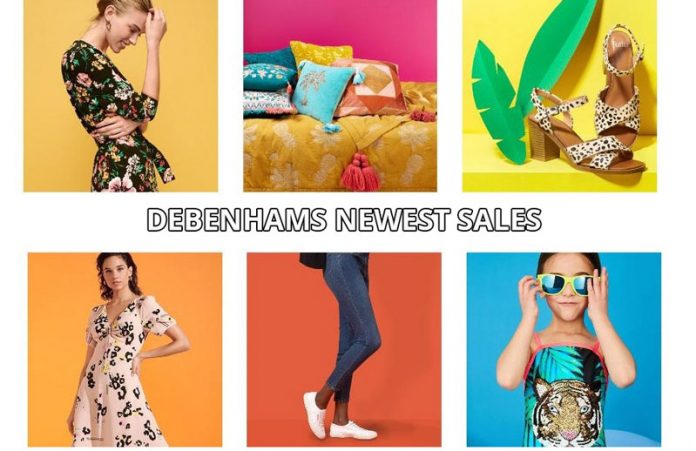 Here are Debenhams promo codes (click any code to copy it) and offers. Bookmark this page and keep checking back for special deals.
Debenhams promo code: Extra 10% OFF! Enjoy extra 10% OFF selected women's and men's fashion when using promo code VT72

Code is copied

at check out. Limited time offer, hurry up!
Debenhams sale: Up to 70% OFF! Head to Debenhams and enjoy a big saving on fashion, home, beauty and electronics. Check it out!
Debenhams offer of the week: 30% OFF women's sandals! Get amazing offer of this week with 30% OFF new season women's sandals. Shop now.
Debenhams offer of the week: Buy 1 get 1 half price! This week, enjoy buy 1 get 1 half price on men's polo shirts.