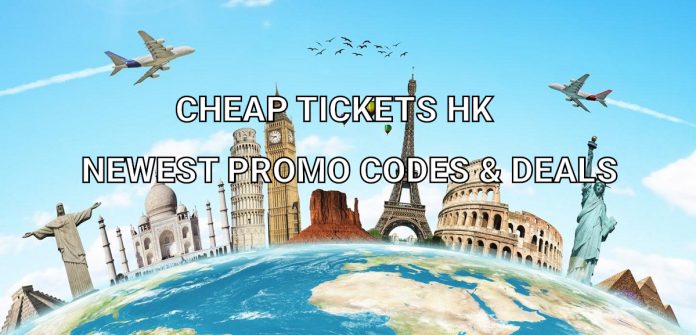 We'll be updating this article every time we hear about a new promotion or discount code from Cheap Tickets HK. Bookmark this page and keep checking back for special offers.
Below are Cheap Tickets HK latest promo codes( click any code to copy it) and deals for Aug 2019:
Cheap Tickets HK promo: $200 OFF! Simply enter code HKPRG200

Code is copied

to enjoy $200 OFF flight from Hongkong to Czech Republic. Best price is from HK$3,402. Offer is valid until 31 August 2019 at 2:00 PM.
Cheap Ticket HK discount: $20 OFF! Sign up, be member and enjoy $20 OFF flights and more. Discount code will be sent to your email and is valid until 31 December 2019 at 11:59 PM. Hurry up, sign up and book now.
Cheap Tickets HK sale: Explore fascinating autumn destinations such as Korea, Japan & Taiwan with fare from HK$1,152. Travel period from 24 August to 23 December, depending on destinations. Book now.
Cheap Ticket HK offer: Are you ready for your winter holiday? Book your holiday on Cheaptickets.hk and enjoy top 10 Festive Winter Destinations like Seoul, Reykjavik, Los Angeles, Vienna, Dubai, Tokyo and more. Price starts from HK$1,486. Book now and find yourself in the most beautiful destionations in this winter.
Cheap Tickets HK promo code: 15% OFF! The Great Gateway Deals with at least 15% off stays in Bangkok, Rome, Patong Beach, and more. No promo code needed. Book by 31 August, and Stay Periods from 1 June-31 August.