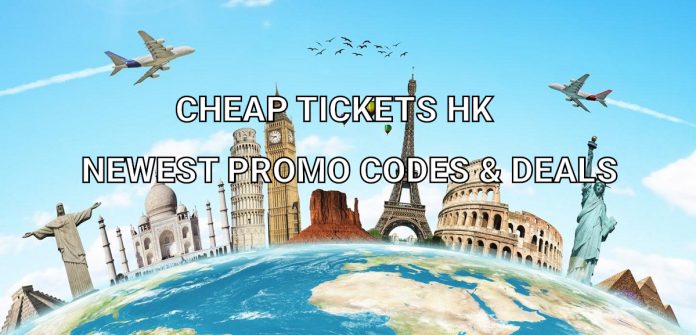 We'll be updating this article every time we hear about a new promotion or discount code from Cheap Tickets HK. Bookmark this page and keep checking back for special offers.
Below are Cheap Tickets HK latest promo codes (click any code to copy it) and deals for Apr 2020:
Cheap Ticket Merry March Deal: $200 OFF! Enjoy $200 off flights from Hong Kong to UK & Finland. Sale ends 31 Mar 2020. Don't miss out.
Check out the flight deals on Cheap Ticket HK to Thailand and celebrate Thai Songkran Festival (it takes place from 13 to 15 April every year). Remember to key in promo code SONGKRANTH100

Code is copied

at check out to get $100 OFF flights. Sale period: From 3 – 5 Mar 2020, 11:59PM. Book now!
Cheap Ticket HK offer: Are you ready for your new year holiday? Book your holiday on Cheaptickets.hk and enjoy top 5 Short Haul Deals, starts from $3,020. Book now and find yourself in the most beautiful destionations in this winter.