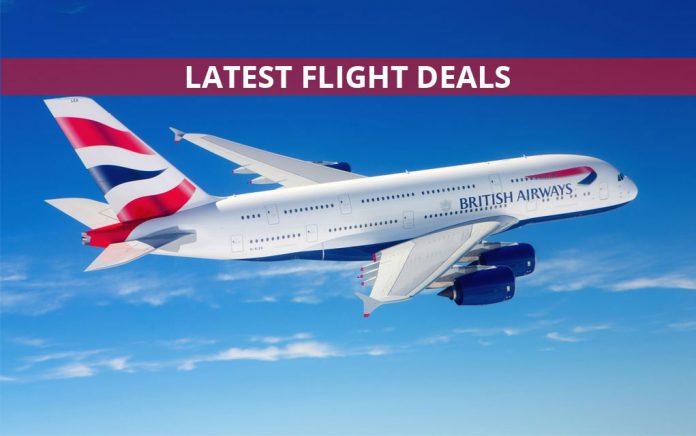 We'll be updating this article with the latest British Airways promotions and deals. Bookmark this page and keep checking back for special offers.
Below are British Airways deals for Jan 2020:
Cheapest flights deals: Find your cheapest flights deals to selected destinations. Prices and availability are updated every 24 hours. Book now to get lowest price.
Student fares from just $8,880: Book our student bundle tickets and enjoy special student fares from $8,880 in economy to London, the UK or Europe. This year round fare can be used any time until 30 April 2020. Parents can also use these student tickets. T&Cs apply. Book now.
British Airways X HSBC Premier MasterCard Credit Card offer: Enjoy 25% bonus Avios for British Airways Executive Club Members when converting RewardCash to Avios. End date: 31 August 2019. T&Cs apply. Book now and enjoy offer.
London hotel offers: Up to 20% OFF
The Rembrandt hotel: Enjoy a luxury break at The Rembrandt hotel with 5-nights-for-the-price-of-4 deal. Book by 31 March 2020 and travel between 1 November 2019 and 31 March 2020. T&Cs apply. Hurry up, book now before it's gone.
The Rosewood hotel: Get great deal of 10% OFF on stays of 4+ nights at The Rosewood hotel between July 30 and September 8, 2019. Book by September 8, 2019. T&Cs apply. Get yours now.
Hilton hotel:Relax and refresh yourself with up to 20% discount on your Hilton hotel. Book by 19 August for travel from 8 May 2019 to 6 January 2020. T&Cs apply. Book now.