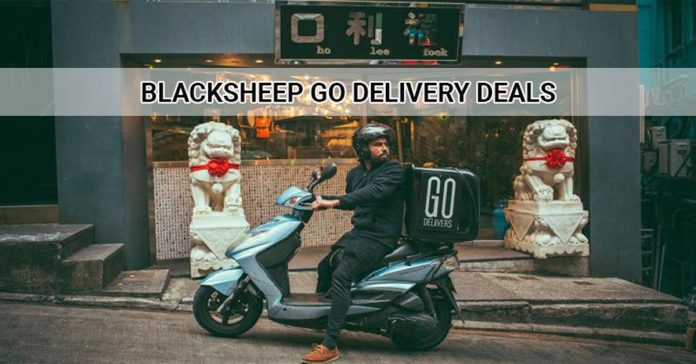 Don't have any Citibank credit card? Apply now and get any 1 of these 5 exclusive rewards: Delsey Air Armour 4 wheels Travel Suitcase 30" (valued at HK$3,899; Random Color) or Marshall Stanmore II Wireless Speaker (valued at HK$3,499; Random Color) or Philips RO Water Dispenser ADD6901HWH01/90 (valued at HK$2,488; White) or HK$1,600 Apple Store Gift Card or HK$1,600 Wellcome Shopping Voucher for FREE.
Blacksheep GO Offers
Loving Blacksheep restaurants?
Order on Blacksheep GO to enjoy premium delivery and pick-up service for a wide range of Blacksheep restaurants including – Hotel Colombo (Sri Lankan), Artemas & Apollo (Greek), Taqueria Super Macho (Mexican), Maison Lebanese (Lebanese) and so much more.
Date Night restaurants: MOTORINO SOHO, CHÔM CHÔM, SOUL FOOD THAI, LE GARÇON SAIGON, and more.
Lunchtime favourites: BURGER CIRCUS, MAISON LIBANAISE, ARTEMIS & APOLLO, and more.
Something Sweet: BUTTER, BURGER CIRCUS.
Spice Things Up: HOTAL COLOMBO, UNCLE DESI FOOD & SONS, TAQUERIA SUPER MACHO.
Hangover Cure: BURGER CIRCUS, MOTORINO WAN CHAI, MOTORINO SOHO.
France Cuisine: BELON.
Italian Cuisine: OSTERIA MARZIA.